Our Team
Support Team
Join Our Team
The rest of our in-house team is a talented group of individuals who specialize in helping serve our clients.
The Nautilus Group®
As a Member Agent of The Nautilus Group®, a service of New York Life Insurance Company, John Christopher works hand-in-hand with Nautilus specialists experienced in taxes, estate law, life insurance, accounting, and charitable giving. This relationship helps ensure you benefit from some of the most sound thinking when it comes to your estate.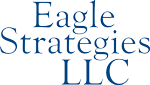 Eagle Strategies, LLC
Through Eagle Strategies, John Christopher provides fee-based financial planning, investment advisory services and access to investment management programs. Eagle Strategies LLC is registered with the Securities and Exchange Commission as an "Investment Adviser" and is an indirect, wholly-owned subsidiary of New York Life Insurance Company.
x
John Christopher
As a financial services professional, John (CA Insurance License #OF21542) is a strategic thinker with a highly innovative mindset. He founded Christopher Financial Group to meet the needs of physicians, business owners and executives following a sixteen year career in technology sales working with Fortune 500 companies.
John brings extensive knowledge and understanding as he designs solutions for his client's retirement planning, estate planning, wealth management, as well as business succession and executive & employee compensation and benefits. He excels at helping his clients to crystallize their goals while creating a road map for their success.
As a Member agent of The Nautilus Group®, a Service of New York Life, John belongs to an elite group of industry leaders who has exclusive access to the in-house support of planning professionals with credentials in law, taxation, accounting, insurance and finance. The combination of resources of The Nautilus Group® and Eagle Strategies LLC enhance John's ability to provide a more comprehensive platform for his high net worth clients.
John is a Registered Representative of NYLIFE Securities LLC, member FINRA/SIPC, a licensed Insurance Agency. John is an Investment Adviser Representative with Eagle Strategies LLC, a Registered Investment Adviser. In 2015, John also gained membership into New York Life's Chairman's Council.
New York Life is an Executive Partner of the Medical Group Management Association (MGMA), the largest association for medical practice executives in the United States. For his physician clients, John, as an agent of New York Life, can provide access to this group.
Deeply connected to his community, John is a board member of Saint Joseph's High School in Westchester Illinois, where he is also an alumnus. And, past board member of Medinah Country Club. John holds a Bachelor of Science degree from Northwestern University.
He and his wife Nada have been married for over 25 years and reside in Elmhurst, Illinois. Their oldest son Mitch is currently employed with Eagle Strategies LLC , while son Matt recently finished his studies at the University of Illinois.
x
Nada Christopher
Nada is the Business and Operations Manager for the firm. She is responsible for the day to day operations of Exodus Business Strategies and Christopher Financial Group. In addition, she manages John's New York Life business which includes supervising sales processes as well as service to clients. She has over 20 years of experience with New York Life and uses this experience to support NYL resource partners, Eagle Strategies LLC and The Nautilus Group. She has a Bachelor's Degree in Psychology from the University of Illinois-Urbana-Champaign. Nada and John have been married for over 25 years and they have two grown sons.
x
Matt A. Christopher
Matt A. Christopher graduated from the University of Illinois and earned his bachelor's degree in Communications in 2015. During his college years, Matt gained great exposure with New York Life and worked as an intern in their agency department in New York. Following graduation, Matt worked for a recruiting firm specializing in Finance professionals. After a successful 18 months, Matt joined the family business with Christopher Financial Group and New York Life, making him a 4th Generation agent with the company. His Great-Grandfather started with New York Life in 1941, and his grandfather and father are both working with New York Life. Matt looks forward to a long career by working with families and business owners to produce a sound financial strategy. In his spare time, Matt enjoys playing soccer, yoga and donating his time at his former high school.
x
Bryan Bertani
Bryan Bertani, born and raised in Coal City, IL is a 2012 graduate of Valparaiso University where he obtained his Bachelor of Science degree in International Business. During his time there, Bryan successfully completed the Dale Carnegie Leadership Training program, while also having the opportunity to study abroad in Cambridge, England. It was during this time that he developed a passion for traveling, as he was able to explore many parts of England, Germany, Amsterdam, Ireland, Italy, Austria and Spain, while meeting many amazing people throughout the semester.
Upon graduation, Bryan joined New York Life and has shown consistent success by reaching multiple council levels; including multiple Quality Councils as well as an Executive Council. As a Registered Representative and Financial Services Professional with a FINRA Series 6 and 63 licenses, Bryan enjoys educating clients on financial awareness and planning. He joined the Christopher Financial Group as an associate to meet growing needs of his clients. Bryan excels at helping his clients feel understood when it comes to their financial goals, and he enjoys the opportunity to build long-term relationships with them throughout the process.
In his spare time, Bryan enjoys activities such as traveling, hiking, boating, water skiing & working out. Most recently, Bryan was proud to compete in the SuperFrog Ironman 70.3 in Coronado, California, a benefit to help raise money for the Navy Seal Foundation.
x
David Farra, CRPC®
David joined New York Life in 2009 and is an Adviser with the Christopher Financial Group. John Christopher, also of Christopher Financial Group is a member of the Nautilus Group®, a resource for estate conservation and business succession ideas staged by an experienced team of industry professionals credentialed in law, taxation, accounting, business insurance, finance and philanthropic planning. Accordingly, David specializes in working with medical professionals and business owners in the areas of retirement, succession and estate planning.
As a Chartered Financial Planning Counselor (CRPC®), David not only helps crystallize his clients goals and objectives but guides them to take action to solidify their family's future for generations to come. Prior to coming to New York Life, David was a successful derivatives trader at the Chicago Mercantile Exchange. This experience managing complex futures and options positions has given him a keen understanding of risk and how best to manage it. David's clients appreciate his can-dor and insight while assisting them to reach their goals.
A member of the New York Life President's Council, David is also a Court of the Table® member of the Million Dollar Round Table. Both are exclusive distinctions reserved for top Advisers in the industry.
David is also an active member of his community. Over the last 10 years he coached various sports for his 3 children. David is also a member of the development Committee of the Ray Graham Association which provides homes, education and round the clock care for mentally challenged adults and children in the DuPage County area.
x
Peter Korbak
Peter Korbakes, born and raised in Lemont, IL is a 2012 graduate of Rollins College in Winter Park, FL where he obtained a Bachelor of Science in Economics. Beginning his career as an independent financial futures trader at the Chicago Mercantile Exchange, Peter spent three years trading in some of the most interesting market conditions in recent memory. Gaining market experience, Peter recognized the need for financial and risk diversification, as well as the need for a long-term outlook.
While successful, Peter personally felt unfulfilled servicing only himself and wanted to begin a new chapter in which he would be able to communicate with and ultimately help his peers. Upon joining New York Life Insurance Company as an Agent and the Christopher Financial Group as an associate, Peter has the opportunity to pursue his passion in helping families and business owners identify their financial goals and plan for future financial stability and prosperity. As a Registered Representative and Financial Services Professional with a FINRA Series 7 and 63 licenses, Peter enjoys educating clients on financial awareness and planning. Peter success has shown success in his first two years with New York Life by reaching Executive Council in his first full calendar year.
Active within his community, Peter is an elected Lemont Park District commissioner and involved with his church community. Peter's hobbies include reading, watching movies, golf course architecture, and American history. Lastly, Peter is a co-founder of Sugarloaf Social Club, a group of like-minded individuals with the vision and dedication to the preservation, enjoyment, and promotion of the game of golf.
x
Stephanie Cole, PHR
Stephanie is the Account Manager/Benefit Specialist for the firm. She has over 20 years experience in human resources, benefits, customer service and insurance. Stephanie manages the group health aspect of the business, coordinating benefits between the company and the insurance agencies. She has a Bachelors degree in Applied Behavioral Science from National Louis University. She acquired her Professional Human Resource Certification (PHR) in 2010. Stephanie and her husband have one son and live in Westchester, IL.